This post may have affiliate links. If you click one of these links and make a purchase, we will be paid a commission at no additional cost to you.
Elf on the Shelf is one of my family's favorite holiday traditions.
It's a fun way to get your kids excited about the holiday season, and there are so many great ways to make your elf help spread Christmas cheer to your family and help you get into the Christmas spirit.
If you're looking for unique ways to enjoy your Elf on the Shelf this year, why not add some cute elf accessories to your elf collection? These cute Elf on the Shelf props will help increase the Christmas magic this year.
Accessories for Elf on the Shelf
Guitar for Elf on the Shelf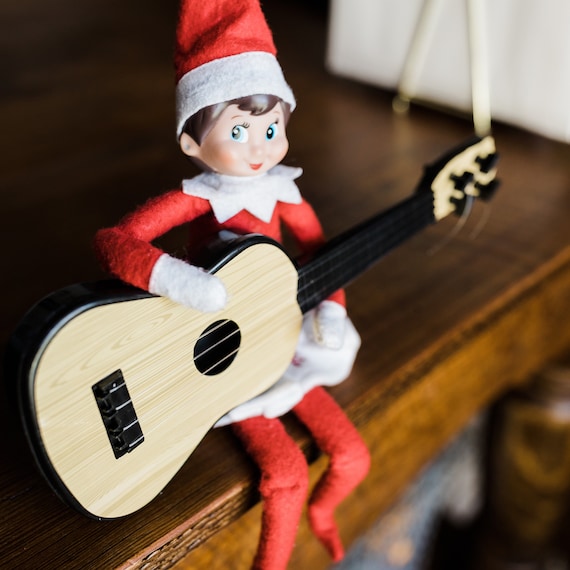 Isn't this guitar the cutest?
So many fun ways to incorporate a guitar into the elf antics.
Elf on the Shelf Baking Accessories
I'm sure your family's elf would love to help bake Santa some cookies this year! Give her everything she'll need to whip up her favorite cookies with this set of Elf on the Shelf baking accessories, which comes with a tiny bowl, spoon, and apron.
Elf on the Shelf Sleeping Bag
Invite your elf to a family sleepover this holiday season, then tuck him in for a night of sleep with this cute Elf on the Shelf sleeping bag.
Elf on the Shelf Suitcase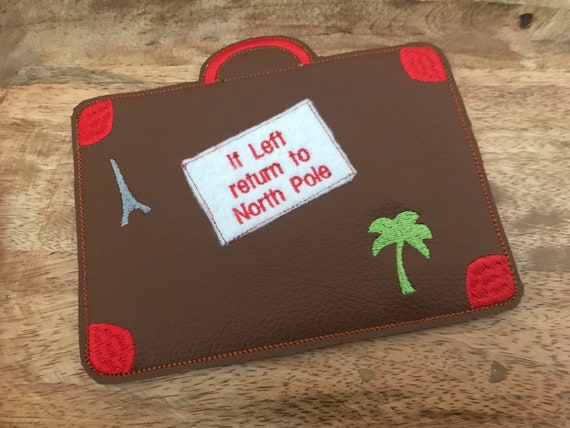 Have your elf arrive in style with his very own Elf suitcase. This suitcase is super cute and perfect Elf on the Shelf luggage for the Elf who travels.
Snow Tube
Sledding is such a fun way to spend a winter day. Make sure your elf gets in on the fun this holiday season with an elf-sized snow tube. He'll have a blast sliding down the hill on his tube while wearing his matching scarf and ear muffs.
Ski Set
Get your elf ready to hit the slopes with this cute Elf on the Shelf ski set! He'll have everything he needs for a fun day of skiing with this ski set, which includes skis, boots, and goggles.
Christmas Tree Costume
Costumes are a sure-fire way to add some fun to your elf's visit. And these adorable Christmas-themed costumes are sure to make your kids giggle.
The Christmas tree and candy cane costumes in this Elf on the Shelf set is a fun way to make your elf stand out this year.
Fir Scarf
Add some style to your elf this year with this adorable fir scarf and muff set. The winter white fir and blue satin lining on this cute Elf on the Shelf set is accented by a beautiful jeweled button.
Wooden Sleigh
A classic wooden sleigh is a great accessory to have during the winter months. After your elf heads to the North Pole, he can enjoy riding down the hills of snow on this cute red wooden sleigh.
Elf Recorder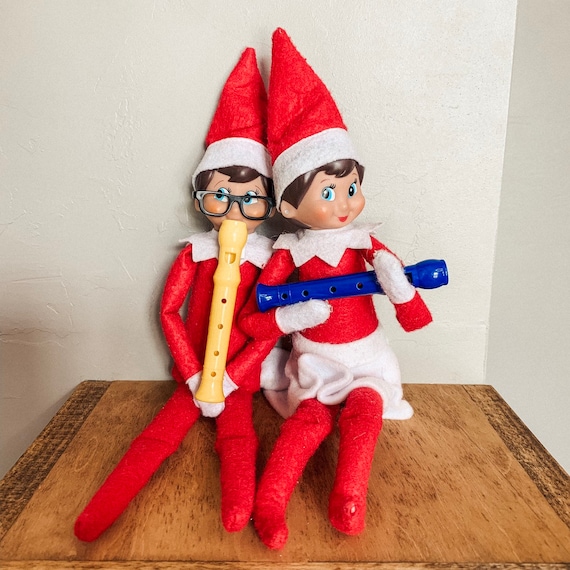 Picking up an elf-sized recorder is perfect if your child is learning how to play the recorder. They come in colors red and blue.
Elf Bed

Make sure your family's elf gets a good night's rest each evening after returning from his trip to the North Pole by adding this Elf on the Shelf bed to your collection.
Ice Fishing Hut

At the North Pole, your elf probably enjoys ice fishing.
Give him a place to do some fishing inside your home with this cute Elf on the Shelf ice fishing hut.
Flexible Elf Upgrade Kit

Make your elf more flexible with this handy flexible elf upgrade kit. This simple kit will make your elf's arms and legs flexible so they can sit and hang in a variety of positions.
Elf on the Shelf Door

Give your elf an easier way to enter your home by adding an elf door to your house. This cute Christmas elf door idea, which is decorated for Christmas, makes it so much easier for your elf to sneak in and out of the house when he's ready to head back to the North Pole to talk with Santa.
Elf Cast

Did your elf get hurt? Or do you have a hard time remembering to move him each night?
An elf cast is the answer to your prayers! Simply place the cast on his leg and tell your kids he can't move until he's healed.
Convertible Car

Let your elf travel in style this holiday season with his own red convertible car. This cute elf-sized car features push along wheels and an elf decal on the door.
Elf on the Shelf Notes
Add to your family's elf magic with a set of Elf notes. These cute notes can be left around your house for your kids to find, letting them know that their Elf is thinking of them throughout the day.
Gingerbread House

Putting together a gingerbread house is classic holiday tradition. Let your elf get in on the fun with his own Elf on the Shelf gingerbread house and gingerbread man costume.
Elf on the Shelf Play Kit

It can be difficult to come up with ideas for your Elf on the Shelf. This year, make things a little bit simpler with this handy Elves at Play kit. It has everything you'll need for more than 100 different Elf on the Shelf arrival ideas.
Elf Corn hole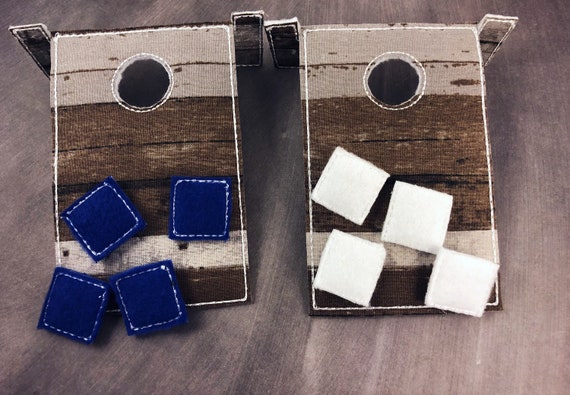 Kids enjoy playing corn hole, and it looks like Elves are no different.
This cute corn hole is perfect elf size.
Elf on the Shelf Reindeer

Everyone needs a fun pet to keep them company! And what better pet for an elf from the North Pole than a cuddly pet reindeer?
I know our pets are the best and I'm sure elf on the shelf pets are just as great.
I hope you found some fun Elf on the Shelf accessories to add to your holiday fun this year! Let me know in the comments what your favorite accessory is.
If you loved these accessories as much as I do, please "PIN IT"!